Funding your business growth
Funding invoices upwards of £1k within 24 hours
Up to 98.4% paid directly into your account
Competitive fees: 1.65-2.6% on a 30 day invoice
No reserves or hidden fees
Skin & Tonic ease seasonal cash flow pressure
"I think there's a stigma and a barrier associated with asking for help and asking for money. If I were to start again I would have looked at invoice financing and platforms like Investly earlier in our journey to be able to help with cash flow and financing."
– Joshua Wade, Skin & Tonic
How does it work?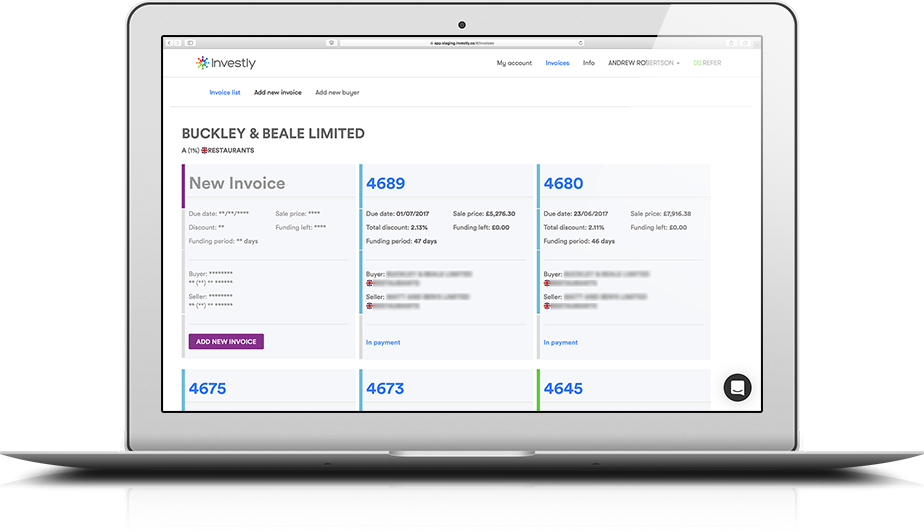 1. Quick decision
Our simple application takes less than 5 minutes. You'll receive a credit offer. Accept, upload an invoice & the funds will reach your account within 24 hours.
2. Market-leading rates
No hidden fees or reserves. Rates as low as 1.65% on a 30 day invoice.
3. You have complete control
A facility you can turn on and off whenever you want. You choose which invoices to get paid for immediately.
What customers say about us?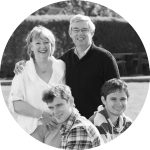 Andrew Robertson
Matt and Ben's Ltd
"The speed at which we got our invoice paid was incredible. It was so easy. Investly is solving an age old problem in a 21st century way."
---
Mkt. avg. fee
4.1%

Investly fee
1.9%
---
£121 saved
---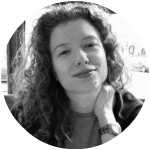 Daria Dubets
UGears UK
"Banks would be more hassle and complicated to do invoice finance. With Investly it is so smooth that we don't even think about it."
---
Mkt. avg. fee
3.6%

Investly fee
1.5%
---
£111 saved
---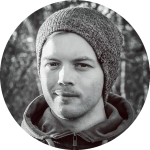 Anti Rannus
Downtown Visuals
"The invoice was funded in one day. Without Investly we would've had to wait two months for the money that we had already earned."
---
Mkt. avg. fee
3.8%

Investly fee
1.7%
---
£166 saved
---
How do I get started?

Fill out your company information

Upload your bank statements

Review and accept offer with credit limit

Upload your invoices