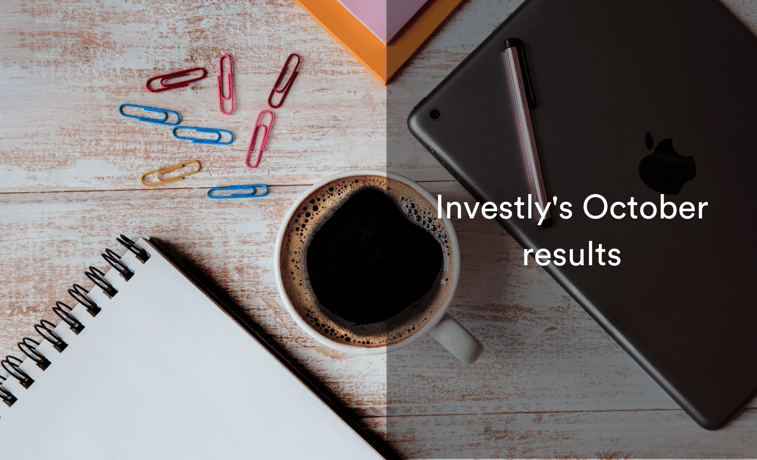 The last quarter of the year started off well. The platform´s factoring volumes continued to grow. In October the platform´s factoring volume in Estonia was 10.37% higher than in September and 14.69% higher than the average of the third quarter. The platform´s factoring volume in Estonia has more than doubled compared to the beginning of the year.
The average interest rate offered to investors in Estonia also increased slightly. In October, the interest rate rose to 10.69% for every euro invested. Looking at previous month interest rates (9.09% in June; 9.61% in July; 10.08% in August and 10.31% in September), interest rates are up 0.4 percentage points per month on average.
Investors continued to increase their Investly account standings. In October, investors increased their accounts by €272,000 to finance Estonian transactions. Looking at the growth of the previous months (€171,000 in June; €223,000 in July; €156,000 in August; €219,000 in September), investors increase their account balances by an average of €200,000 per month.
October general data (ESTONIA)

Factoring volume growth compared to previous month

+10.37%

Factoring volume in October vs. the average of the previous quarter

+14.69%

Average interest rate per each € invested

10.69%

TOP 5 financed business sectors (ESTONIA)

Seller´s business sector

October

Previous quarter

Construction

31.45%

27.42%

Mechanical or industrial products

20.32%

7.94%

Other production

11.30%

11.58%

Wholesale

9.88%

22.50%

Paper and forest products

9.46%

5.32%