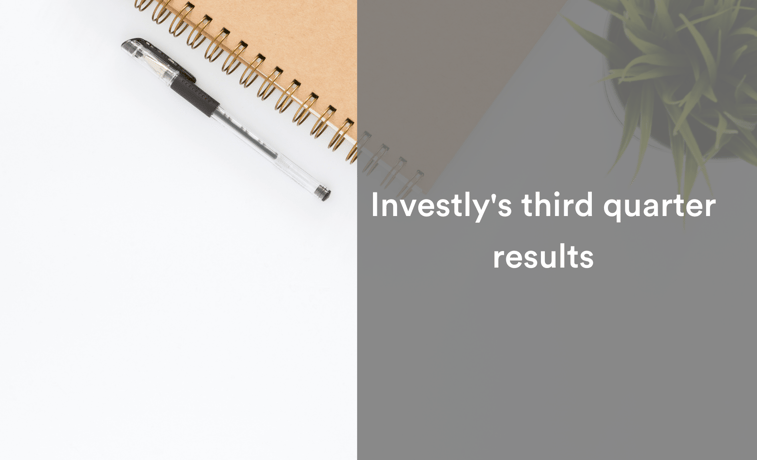 Investly platform factoring volume growth continues. In Q3, platform factoring volume in Estonia was 67.4% higher than in Q1 and 30.9% higher than in Q2. Beginning of this month shows promise to continue this 30% quarterly growth. Already by mid-October, the platform´s factoring volume in Estonia is 27.6% of the total volume of Q3.

Interest rates have also continued to grow at a good pace. For each euro invested on the platform, the average annual interest rate offered to investors in Estonia was 9.61% in July, 10.08% in August and 10.31% in September. Thus, the average interest rate for Q3 was 10% per annum. The same indicator was 8.63% in Q2 and 8.32% in Q1. This month, the average interest rate is currently 10.97% per annum.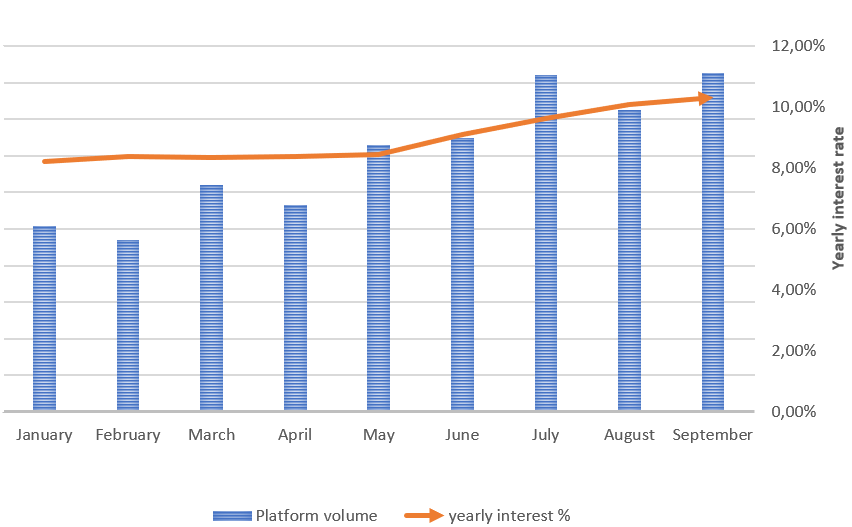 We are grateful to all investors, without whom such growth would not have been possible. Investors increased their Investly accounts by EUR 171,000 in June, EUR 223,000 in July, EUR 156,000 in August and EUR 219,000 in September. In October, investors have increased their accounts by EUR 194,000 to finance Estonian invoices.