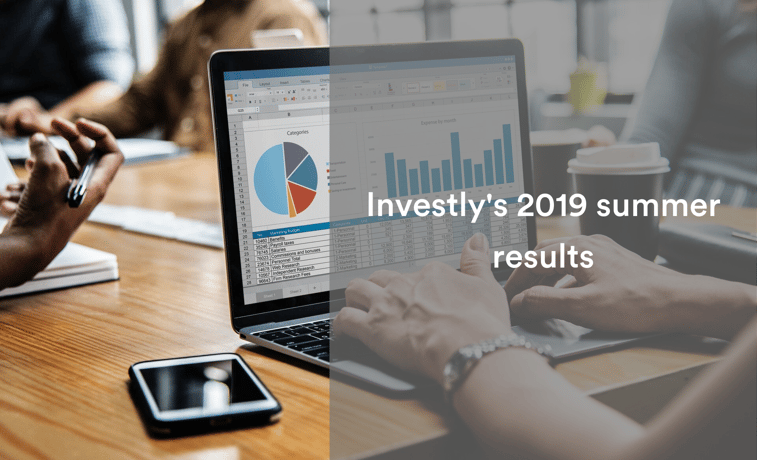 At the beginning of the summer we forecasted an increase in factoring volume on the Investly platform. Summing up the results, we can say that the forecast hit the mark. In Estonia, the average factoring turnover of the platform in the summer months exceeded the average for the first five months of the year by 44% and since January the factoring volumes have increased by an average of 8.9% per month.
The growth of factoring turnover has also continued in the current quarter. Already half a month before the end of the quarter, the Estonian factoring volumes on the platform exceeded the results of the second quarter by 11%. According to the statistics of Bank of Estonia, the average monthly national factoring turnover in Q4 2016-2018 was 13.17% higher than the average for the first three quarters of the year. Therefore, we can expect growth to continue in the next quarter.
With increasing volumes, it is important to maintain a low payment default rate. In 2018, 0.26% of the invoices funded in Estonia through the platform defaulted (principal delay over 120 days), which was 0.045% of the actual monetary volume of investments. From the invoices financed in Estonia via platform this year, there has been none in which the payment of principal has delayed over 120 days. Similarly, there are no Estonian invoices funded via platform this year in which the principal is currently over 30 days late.

Our forecast for interest rate growth also hit the spot. While from January till May the average annual interest rate offered to the investors on the platform remained between 8.23% and 8.43% per each invested euro in Estonia, the average annual interest rate climbed to 9.09% in June, 9.61% in July and 10.08% in August. Over the summer, investors raised their deposits on the platform more than 550,000 euros to finance Estonian transactions.