Josh Wade, the director of Skin & Tonic, has used Investly since December 2016. They sell their organic cosmetics in over 20 different countries through their ecommerce site and wholesale line.
When asked what makes Skin & Tonic different to the other beauty products on the market, Josh says it's their simple, minimalist approach to everything - from their ingredients to their packaging - "All our products are certified organic and have a maximum of 7 ingredients."
Q: What challenges do you face running Skin and Tonic?
JW: We sell our products in a range of different independent stores and websites. As we're growing into year 3, we're starting to work with larger stores, who have longer payment terms.
As a young business, we don't have a large amount of credit with our suppliers. When we're getting paid in 60 or 90 days but our suppliers need paying upfront, it can cause cash flow gaps.
Q: Why did Skin & Tonic decide to give invoice financing a try?
JW: We make consumer goods – Christmas was coming and was the busiest time we'd had. October and November were particularly busy from the retailer side. A large retailer placed order for a delivery in January which was unexpected and stretched us. We needed to order more and staff needed to be paid before Christmas rather than the end of the month. With expenses like rent, materials and early staff payment, we looked again at invoice finance.
Q: What were your options? Did you consider any alternatives to invoice finance?
JW: We looked at our options with the bank as we already have an overdraft with them, but we knew the bank wouldn't be able to set it up as quickly as we needed it.
Even if we've been able to get a loan organised, there is no immediacy so we would not have achieved the goal before Christmas.
Q: Why did you choose to work with Investly?
JW: Investly was recommended to us locally, we heard good things and knew they could turn things around quickly. It was a race against time. Once onboard, the invoice was financed in minutes and transferred to our account and we paid our staff. Materials were then ordered for the unexpected delivery. Sorted.
Q: What does the future look like for Skin & Tonic?
JW: We've come a long way since we launched in September 2014. At the time it was just me and my partner, now we've grown to a team of 6.
We have a brave and ambitious growth plan, we want to be a global leading skincare brand for health-conscious people.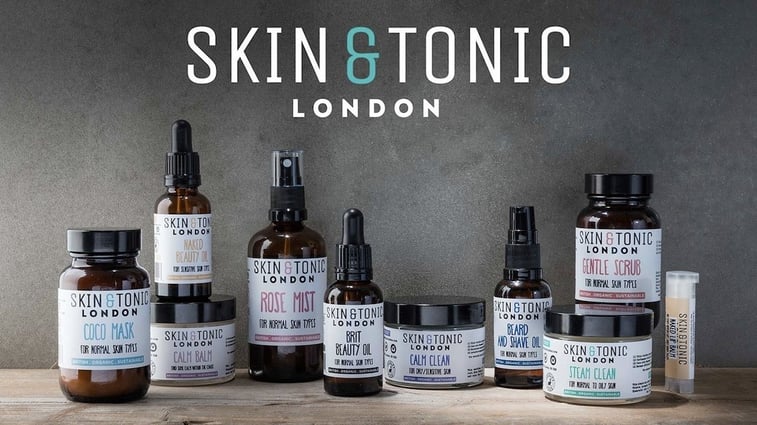 If growth is on the horizon for your business, or you'd like to relieve seasonal cash flow pressure, have a look at our invoice finance calculator to see how much you could save.