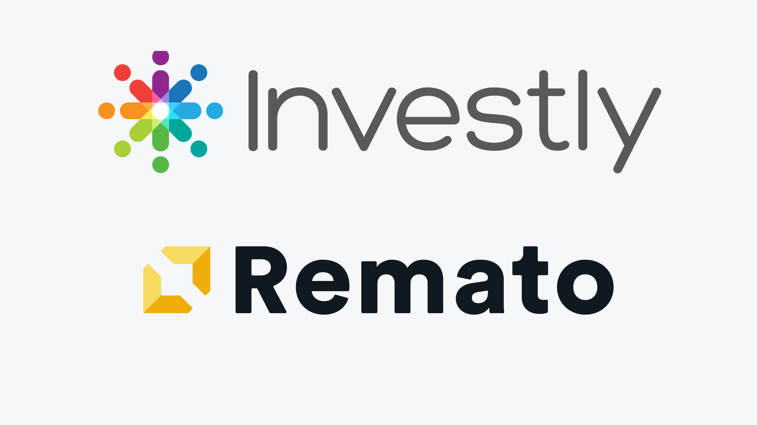 Factoring platform Investly and construction software provider Remato have started a cooperation from this December.
Remato has quickly proven itself in the construction sector
Remato's service provides the most benefit for companies with at least 10 workers and 50 units of tools. So usually a small, one person company, is not their main target customer. However, Remato's rapidly growing customer base proves that it has been very well received in the construction sector and that it really benefits construction companies who are in that suggested size.

According to Remato's representative, their software has a vast range of possibilities and it helps the customer to get a real-time overview of projects and their progression. Most popular features are for example: GPS time tracking with images of works done; asset location and their responsibility and condition management; and an automatic timesheet with construction log.

Today, Remato is trusted by more than 150 construction companies operating throughout Estonia and Scandinavia, with more than 2,000 workers and 15,000 units of tools that are daily managed on their platform.
Two different companies with the same goal
Investly is a factoring platform started in 2016. Within almost five years they have helped hundreds of companies in Estonia and in the UK to access working capital. With the help of Investly more than 70 million euros worth of invoices have been financed and figuratively speaking, a total of 2,200 years of waiting for invoices getting paid are saved for their customers.

As construction companies make up a significant part of Investly's customer base, and the goal of helping companies get more efficient and having more growth is the same, Investly and Remato knew they could add more value to their service and customers by working together.

PS! Right now there is a campaign running.

1) Using the link below, it is possible to use Remato's service for the first 2 months with a -50% discount.

2) If you are not yet an Investly customer, but you are a user of the Remato's service, you can finance two first invoices with a -50% discount from the Investly fee.