Small companies face an uphill battle - buyers leverage long-payment terms on invoices and banks are often unable to give businesses the access to the funds they need. Large companies are demanding longer payment terms than ever before.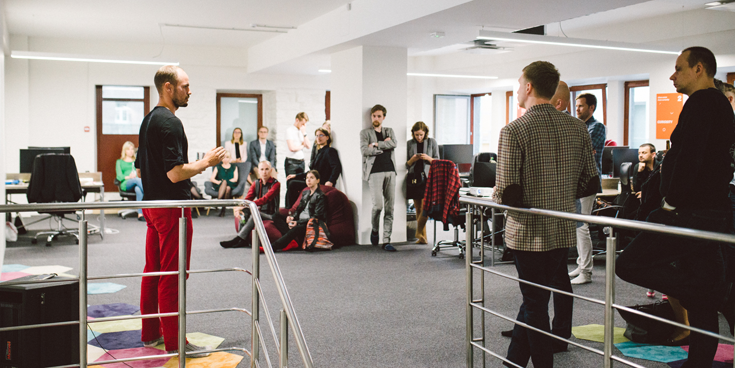 1. What actually invoice finance is?
As an entrepreneur, you know that working capital (cash) is the lifeblood of your business. Small businesses must absorb direct costs, labour and other expenses weeks or months before getting paid. Landing a large customer or getting a huge order is good for business, but it can put extra pressure on your cash flow if your customer demands long payment terms.
Wouldn't it be nice to receive payment earlier than 6 weeks or 3 months? Invoice finance is the right solution. Investly finances your invoices thanks to community of investors and you receive 100% of the invoice value, minus a small fee. On the due date, your customer makes a payment to Investly account.
2. Why do you need it now?
Small businesses face an uphill battle: buyers leverage long-payment terms on invoices and banks are often unable to give businesses the access to the funds they need, large companies are demanding longer payment terms than ever before. Seasonal sales and a pickup in demand can also put stress on your working capital.
Invoice finance allows you to unlock cash from your invoices immediately. You can use that to:
meet seasonal demand by increasing inventory
get an early payment discount from your suppliers
hire extra staff
win new customers by offering longer payment terms than your competitors.
3. What makes Investly different?
Banks and other providers offer a very expensive service that is unsuitable for small businesses. By choosing Investly, you:
get more cash for your invoices,
save money by paying less compared to our competitors,
know how much you're paying,
are free to choose which invoices you sell.
Here are the details:
Freedom – Traditional factoring means signing a long term contract and often times handing over control of your entire debtors book. The contract only benefits the bank. With Investly, you have flexibility - you are free to choose which invoices and when to finance.
Speed matters – Banks are slow. By the time it takes to get a meeting with your bank manager, you will have already financed your first invoices. Signing up is fast, simple and free.
Low and transparent fees – On average, we charge 2.1% for a 30-day invoice. Banks demand annual fees, a fee for not using the service, fees for listing new customers; all of that on top of the interest and service charges. With us, you know exactly how much you pay. No additional fees apply. We will never ask for payment when you're not using the service.
More money upfront – We offer a 100% advance rate on your invoices. For a £10,000 invoice, you will receive £10,000 minus fees. Traditional providers and banks usually offer 70-80%, i.e. £7,000. What's the point of selling your invoices if you only receive a slice of what you're owed?
Keep your customers – In a normal factoring arrangement, the bank takes over your sales ledger and collection. We never call your customers without your consent because we value your client relationships.
4. Who is using invoice finance?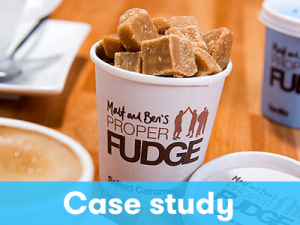 Most of the companies that have tried our product have returned to finance more invoices.
Take Matt and Ben's Proper Fudge for example. They're a family business that used to sell small batches of fudge to local shops. After receiving a lot of good feedback from customers, they knew they had an excellent product. The fudge was so good that Marks & Spencer wanted it on their shelves.
However, Matt and Ben's didn't have the money for the expansion and knew that M&S would demand long payment terms. By financing invoices they got cash up front which allowed them to increase their production. They were so happy with the low fees and speed of financing that they've returned to finance more invoices.
5. What are the alternatives to invoice finance?
Long-term loan – long-term loans are a poor alternative for when the financing need is temporary, because you have to pay for using the money even when you don't need it. Loans also amortise over time, which means the amount of funds available is decreasing as time goes by. With invoice finance, your limit will increase as you build trust over time.
Overdraft – an overdraft secured against invoices typically would only raise about 50%. Due to regulations, banks are closing down more and more overdraft facilities to small businesses. This trend is likely to continue.
Collateral – most other forms of financing demand you post collateral of some sort. Invoice financing is different – no collateral required.