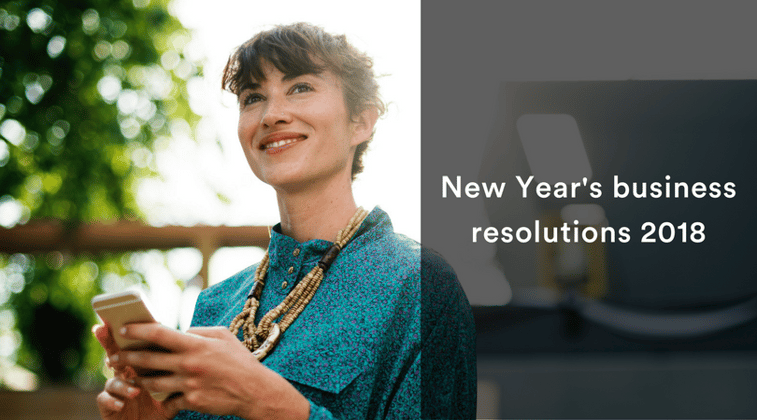 It's that time of year when we all set good intentions for the year ahead. In terms of business, it's a great excuse to take some time to focus on what your goals are, where improvements can be made, and how success will be defined.
We asked our network to share their new year's business resolutions for 2018, and here's what they said:
Take more time to reflect on your business and appreciate the journey you've made.
Siim Maivel CEO & Co-Founder, Investly
Our new year's resolution is to not get too dispirited about short term failures, and keep our eyes on the bigger picture in terms of whether we're succeeding or not. In marketing or PR there's a tendency to yank a strategy or a plan if it doesn't bring immediate results. So we need to have the courage of our convictions to give things a few months to breathe, even in the face of immediate internal and external criticism. We publish all of our monthly key performance indicators on our buzz reports page, so feel free to drop in anytime to see how we're doing.
Pete Walter, Founder, Buzzramp
This year, I plan to build out the Avocado Social team further so that we can cover more ground and train more businesses in social media skills across the UK. As a small business, it can be tempting to try and do it all - but it usually ends up with me being completely drained. I'm looking also looking forward to strengthening the team for an even wider skill set so we can offer more services and expertise.
Alison Battisby, Social Media Consultant and Founder, Avocado Social
In 2018 we want to be able to measure the social as well as the economic impact of Hackney Wicks creative sector.
Fabricio Mendez, Creative Wick
I want the company to go zero waste to landfill in 2018. It's a big ambition and very difficult to fulfill whilst running a business. We also are having communal lunches to avoid packaging waste.
Wilf Meynell, Studio Bark
We'd love to hear your New Year's business resolutions. Are you planning on huge growth? Are you launching a new product? Keep us informed by tweeting us @investly_co or commenting on Facebook.